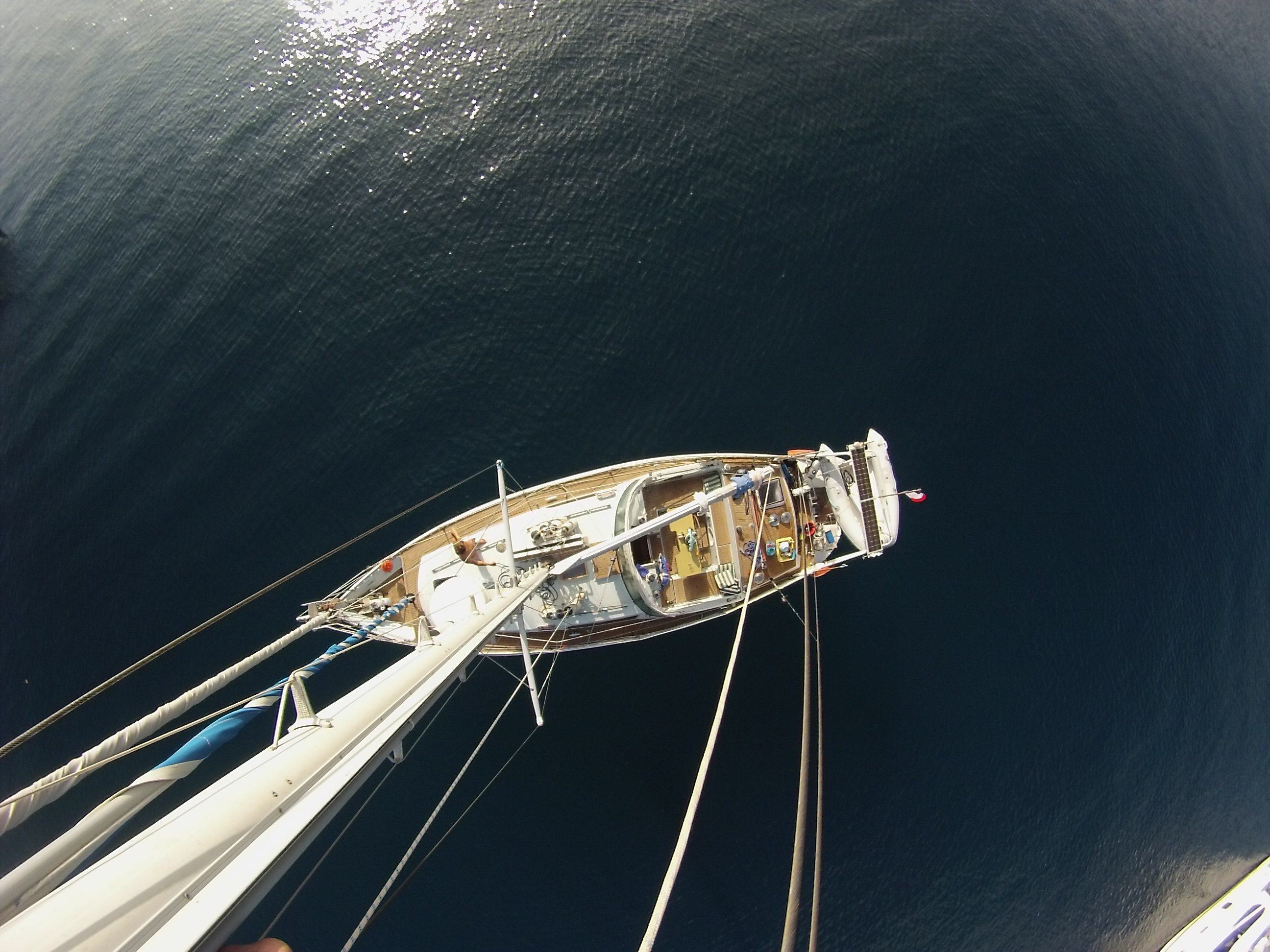 Williwaw, finally we meet!
It took us more than 8 months to find it. This vessel that would not only meet all the major conditions of a deep sea shipping, but that is also comfortable enough to live for several years, robust enough to cross the worst conditions and allowing us to enjoy good navigation performances. The whole package at ridiculously low expenses!
8 months, digging on second hand websites from all around the globe, on forums where a wide variety of sailors exchange tips and tricks, calling hundreds of marinas situated in different time zones and also keeping an eye on all kinds of judicial auctions in the case of unlucky owners who cannot take care of their ship anymore. Our inboxes were filling everyday with dozens of offers, but none was meeting our' standards'.
Until this beautiful friday morning in a sunny month of July, when my brother Nicolas sent me a more than interesting offer. Peacefully resting in a southern France harbor was this charming 1977 sloop, fully equipped, in a perfect state and for a very attractive cost. The offer was published on a website where boats are extremely expensive, and seemed too beautiful at the time. We needed to know more. Fortunately for us, a relative, expert in this domain and living in the cote d'azur regions agreed to verify the accuracy of this 'one in a lifetime' offer. The verdict was positive, this vessel is as formidable as depicted, in addition the owner of the boat and our expert know each other. If this is not luck! We could benefit from this. The expert's report is crystal clear, we cannot miss such an occasion. The boat will most likely be sold in a couple days. Only a few seconds were needed for me to decide: I will go.
The next morning, 11:30am, the owner of the boat, my cousin Thomas and I are standing on the deck of this boat that immediately made us succumb to its charms. More than its highly developed equipment and a thorough maintenance that would make a museum curator shed tears of joy, what got to us is this intangible feeling floating in every cabin, every closet, every tool. The soul of the boat, warming its 80 year old owner who looks young again when standing on his vessel. This man who for the past 20 years has been sailing with his 'friend' everyday, without exception. In short, we fell in love of this ship and the old Jeannot fell for our enthusiasm and passion, and after a wonderful day sailing with our expert and Jeannot, the owner, we finalize this sale that would change the rest of our lives.
Ah! Also, I forgot to point out something incredible. When the seed of the project was first planted, we had already chosen the name we would give to our fourth partner. In order to salute this fierce wind know by all navigators from the Land of Fire and Alaska, and as a tribute to those who fought it, It would be Williwaw. Indeed, the Williwaw is a cold wind of unusual violence coming down the mountains to the sea with enough strength to turn a small ship upside down. Well it is, not without surprise and a little peak of superstition that we have discovered that this vessel, calling for us and the new adventures we would live together, was already named WILLIWAW !!!